Support our Annual Auction
Our annual online auction is held every year in March/April to coincide with the MRS Conference. This year's auction takes place from 9:00am on March 1 – 18 March, 2019 at 9:00pm. Holiday lets, fine wines, food hampers and sought after tickets to events or performances raise the most money for us.  Just email linda.henshall@newfieldwork.co.uk to pledge your donation.
Here's what some of our regular donors say about the auction
Tony Cowling
"I believe it is right that those who were lucky enough to benefit from a long and happy career in the industry (as I was) should contribute, as best they can, to those equally hard working members of the industry who have not been so fortunate. One way I do this is through the annual MRBA auction by offering Chelsea tickets to MR football fans. We raise money for MRBA and I get to see a few of my old friends – what you call a 'win, win'."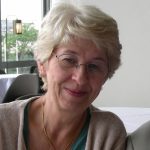 Bill Blyth and Sue Robson
"Both Bill and I built our careers in UK market research and wanted to give something back to the industry. Supporting the MRBA annual auction is just one of the ways we can do this."
Raz Khan
"The MRBA does a valuable job of supporting people from the MR industry who need financial help, something that has become an increasing requirement since the recession and business downturn of the past nine years. At Cobalt Sky we are pleased to be able to do our bit as sponsors and by supporting the various fundraising initiatives. We usually donate a case of wine to the annual auction and attempt to buy some of the amazing lots that others have donated. I'd like to think that every MR company would consider supporting the MRBA, in order to support those who have helped make our businesses successful."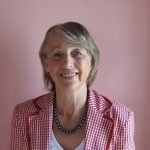 Ruth McNeil
"All of us need safety nets occasionally and for the market research industry, the MRBA provides one of these.  For those of us lucky enough to have had a good career, the least we can do is to acknowledge our debt.  I have been very happy to donate our house in France to the MRBA auction over the years and have made some good friends through doing so.  I hope many others continue to support the organisation that does such useful work."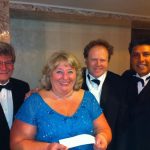 The Research Club
"The Research Club is pleased to support the MRBA in its mission to help Researchers in need and urge our network to take part in the auction every year.  We're certain the MRBA makes a difference to the lives of those in our industry who have needed help in difficult times for the past 40 years. Many congratulations!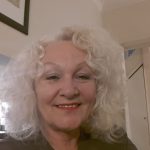 Jackie Mold
"Many years ago when I started working in the Market Research industry I heard about the MRBA and felt I had to think of a way I could help people who for whatever reason had fallen on difficult times. As I already give to a number of charities, I didn't want to commit to further monthly donations. Then I saw the MRBA auction site and realised I could help by donating my house in France for a 5 day break. I have been doing this for the last 5 years and I believe it must have raised at least £2,500 by now! It's a great feeling knowing I am doing something that can help."
Jane Gwilliam
"MRBA is our charity and it makes sense to do our best to support it to ensure that our colleagues in need are given a helping hand.  It is a small thing to do, but offering my knitting  as an item in our auction marries my first passion for qualitative research and my second passion knitting,  if only once a year. People seem happy to make bids for my knitting and there have been several repeat bidders, including one who bid three years running. 
Bidding at the auction
Please support us by taking part. Our 2018 auction raised almost£7,000. Our  2019 auction takes place from 9:00am on 1 March – 9:00pm on 18 March.  OUr auction website will be live shortly.
Donate an item
Donations are always needed and can be donated all year round. Email here to make a donation The types of lots that raise the most for us include:
A stay in your holiday home or let
Bottles of fine wines, champagne and spirits /food hampers
Special services like pamper and spa days, garden design, meals out
Difficult to get tickets for sporting events or other performances