Other ways to support
MRBA totally depends on the financial support from individuals as well as organisations from across our industry to continue our work.  In addition, we organise several fundraising initiatives ourselves where we ask the industry to support us.  These include our annual online auction and our  'Helping Researchers in Need' Fundraising Week which is taking place 16-20 October.  Click here for more information.
Support MRBA Fundraising Week 16-20 October 2017
Following the tremendous success from our first ever MRBA 'Helping Researchers in Need' Fundraising Week in 2015, we are organising another Fundraising Week from October 16-20 as part of our 40th anniversary activities.
Sign up today by emailing info@mrba.org.uk 
All previous MRBAWeek Champions have been contacted with more details. If your organisation was unable to help us last time,  we'd love it if you could participate this year!  It's easy to get involved.  All you have to do now is sign up by emailing info@mrba.org.uk and then start thinking about how you might be able to raise some money for us between now and October. You could plan anything from:
Holding a coffee morning or cake sale to organising a 'Great British Bake-off Challenge'
Hosting a Pot Luck lunch, fancy dress competition, raffle or quiz
Planning a sponsored run, cycle race or walking 1 million steps within the week
Collecting money in a charity bucket in your reception area or at events; or have a 'guess the number of sweets in a jar'
We'll be providing fundraising ideas and offering additional support materials shortly.  So watch out for our regular emails and news on social media.
Find out more about Fundraising Week
Thanks for attending our 40th Anniversary Celebration!
Over 100 MRBA supporters, friends and industry greats attended our 40th Anniversary Celebrations at the stylist 'M' by Montcalm Hotel in London on the evening of October 4.  It was wonderful to see one of the MRBA's founding fathers Bryan Bates and to have John Downham say a few words too.  There were canapes, some bubbly, lots of wine and speeches, a raffle and a Quiz about 1977  to remind us what life was like back 40 years ago.
We'd also like to acknowledge again the 16 sponsorship companies that enabled us to find a smart venue and when combined with your ticket purchases, allowed us to serve some lovely food and keep the wine flowing so we could celebrate with you in style. Thanks again to our 16 special Anniversary Sponsors:
Support our annual online auction each Spring
Every year we run an online fundraising auction in March/April to coincide with the MRS Conference.  Please support us by taking part.  Our 2017 auction raised just over £7K.  The next auction will be in held in 2018 and we'll put up details of how to register closer to the time.
Donations are always needed.  The types of lots that raise the most money for us include:
A stay in your holiday home or let
Bottles of fine wine, champagne and spirits or food hampers
Special services like pamper and spa days, garden design, meals out, etc
Difficult to get tickets for sporting events or other performances
To pledge an auction donation at any time during the year email info@mrba.org.uk
Spread the word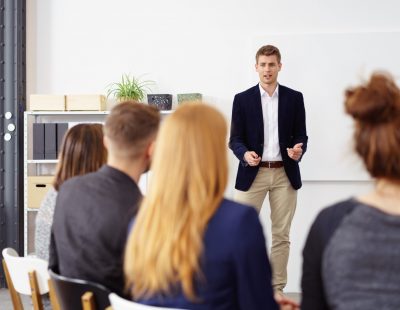 There are still people in the market research industry who do not know what we do. You, your team and your company can help 'Spread the word' by:
Inviting us to present to your staff or mentioning our services at all new staff inductions – our presentation only takes 15 minutes
Adding a link from our website to yours and we'll do the same for you
Downloading our information sheet and arranging a staff mailing
Running an advertisement about us in your publication or on your website
Promoting what we do and our fundraising events in your internal publications/intranet
Displaying a poster or leaflet about us in your common areas
Recommending a colleague with financial difficulties to contact us
Leave a legacy
Leaving a legacy to the MRBA in your will is a meaningful way to make a worthwhile contribution. It doesn't require any immediate financial outlay because it will all be handled out of your estate when the time comes, but it will provide us with a long-term benefit.
With your support we can:
Guard against future financial uncertainty
Plan ahead with more confidence
Continue to support those most in need
You can make a gift of a specified amount, or as a proportion of your estate, or bequest specific items, property or shares. If you already have a will, your solicitor can add a 'codicil' adding in your donation without re-writing it. If you do not have a will, or plan to update your will soon, please consider leaving a legacy to the MRBA by contacting your solicitor.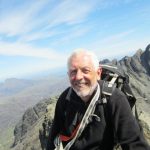 "The industry has been good to me so to give something back, I wanted to leave a legacy in my will… " says long-time MRBA 'Friend' Nigel Spackman.  "It's pretty easy and straightforward and you can increase the amount as I did over the years… The MRBA is keen to know if you are planning to leave a legacy because it demonstrates that their messages are getting through. I hope more colleagues out there will think about doing just that."
For more information download our information sheet.
Donate 'in memory'
Another way to support us is to band together with others and donate a sum of money 'in memory' of a colleague from the industry.
Please contact Danielle Scott our Secretary/Treasurer on info@mrba.org.uk for more information.
Fundraise for us
Whether you like to run or cycle, sing or dance, bake a cake or climb a mountain, or host a raffle, why not have some fun and raise money for the MRBA at the same time?
The annual MRS Golf Day in July raises a significant amount of money for us every summer by contributing some of the greens fees and selling raffle tickets.Could you or your organisation do something similar?
How to get started
Choose a fundraising challenge – such as running a marathon, trying to break a world record, organising a bake or car boot sale.
Set up a fundraising website page with Virgin Money or Just Giving and follow their instructions then you can share with your friends, family and colleagues by email and social media.
Participate in MRBA Fundraising Week October 16-20, 2017 – just sign up by emailing info@mrba.org.uk and giving us your MRBA Champion contact details so we can keep in touch and support your efforts. More details to come closer to the time.