Meet our Regional Managers
Our Regional Managers are volunteers who devote their time to providing help and support to others experiencing financial distress from across our industry. Often more importantly, they provide reassurance that there is a person within the MRBA organisation who is prepared to listen, offer 'a shoulder to cry on', and give some basic advice as well.
---
Marian Stringer, National Cases Manager (East Anglia and Southeast England)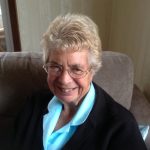 I started as an interviewer in the 1970s when my children were young. I gradually worked my way up to Field Director in the 1980s and a board director in 1995. Having worked at the different levels, I met many people, particularly interviewers, who desperately needed help and support. This made me realise how necessary the MRBA was to the industry, so in the late 1990s I joined the Committee. I work closely with the people who come to us, and am delighted that MRBA is frequently able to offer help in times of need.
---
Mary Williams Assistant National Cases Manager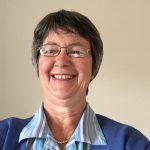 I am a retired teacher and have been closely involved with Marian Stringer for many years. We have worked together on various charitable projects and through Marian I have learned a lot about the market research industry. I am very aware of what difficult circumstances fieldworkers and office-based staff may find themselves in.  MRBA is frequently able to help these people,  not only financially,  but also with advice and moral support during a difficult period in their lives.
---
Delphine Anderson (Yorkshire and Midlands)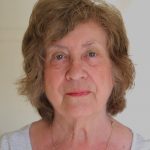 I started as an interviewer with MAS Survey Research, working up to becoming a Regional Manager for them in the late 1970s. I enjoyed immensely the work and especially the people and I know the problems interviewers can face. In 1990 I moved to NatCen continuing in the role of Regional Manager until I retired in 1998 though still continuing to work as a recruiter and trainer.
This has given me an insight into the work of people involved in the industry and the possible problems arising which is why I feel privileged to work for MRBA. My experience has given me empathy into their problems and, possibly through visiting and talking with the case applicants, a way for the Committee to help alleviate their problems.
---
Kathleen Hamilton (North of England and Scotland)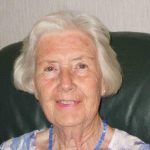 I've been helping research colleagues on behalf of MRBA for over 20 years now.  I was originally an interviewer and then set up on my own as a freelancer in 1996.  I just love working with and meeting new people.  Building a rapport and getting to know each person who needs help in my area is important to me.  I try to make the applicant feel comfortable and secure while stressing the MRBA wants to help, not judge.
---
Mary Haynes (Northwest and North Wales)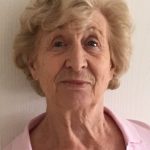 I've been in the industry for over 30 years and have firsthand experience working with the field force at a number of different organisations having spent the last fifteen years in charge of a large number of interviewers. I understand the nature of their work and some of the circumstances they sometimes find themselves in. Although I'm now retired, I still feel I have a 'duty' to them. Working for MRBA now is my way of putting something back.
---
Sue Ward (London and South England)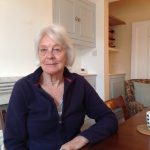 I started in the 50s as part of Thomas Hedley's field force when I met Jennifer Bowen, a fellow interviewer who later did so much for MRBA. The company was bought by Proctor and Gamble and it was roughly at that time that I was promoted to an executive position in Newcastle upon Tyne. I then returned to London and worked for a number of companies including a couple of ad agencies, Taylor Nelson and then RSGB. I stayed there until retiring in 1992 by which time it had been fully incorporated into TNS. Jenny always wanted me to do a stint for the MRBA and so, I agreed to help as a Regional Manager in 2007. I hope to carry on for a bit longer but, as I'm about to hit eighty-five, I may have to call it a day before too long.
---
John Rose (Southwest England)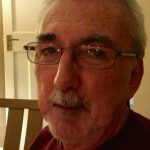 A lifetime friend of MRBA, I joined Q-Search, and trained under Bill Schlackman, the man reputed to have introduced qualitative research into the UK over 40 years ago. I continued to work as a qualitative researcher at various agencies until I sold up in London and moved to the West Country. Basically retired, I work for a variety of charities including MRBA in the Southwest and really enjoy helping people.
---